You might have heard of people who are travel buffs and can travel the world and would never come back if it was free of cost. On the contrary, there are these people who get anxious when they are asked to pack up their travel bags and get set for a journey. It is not like that they don't like traveling, the reason for the anxiety attacks can be many.
Ranging from the fear of missing out essentials to the type of climate of their destination, anything and everything can make them feel anxious. Some even worry about leaving their pets and belongings home or are phobic of flying. There are innumerable reasons because of which they pertain this fear of traveling and eventually it turns out to be the travel anxiety for them.
This blog would lay down preventive tips for traveling anxiety that would help you have a better time when there's a trip coming around.
Give time in segregating things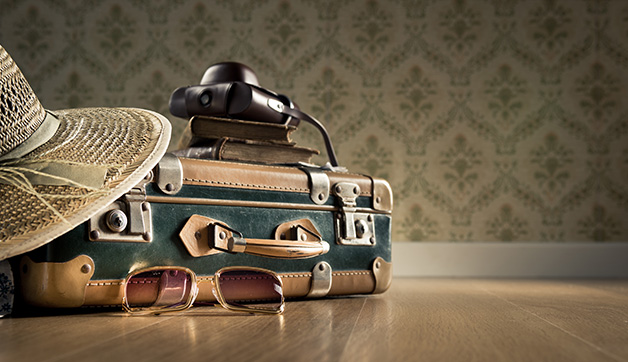 The majority of people are scared of missing out on the number of clothes and that too their favorites behind while they head for the vacation. Whether it is their Burberry shirts, Gucci bags or even their luxury fashion accessories, they regret their past decisions. Hence, the sole solution to fix this problem is to spend time making a list of all their favorites to be packed. Segregate the packing material and fit them in the bag one at time cross-checking the list. This would reduce the chances of missing out on anything.
Just to make sure that they don't have to travel and avoid the whole anxiety situation, people prolong small things. From the booking of the tickets, packing to not be able to find the right women's clothing or menswear, they delay things just to quit the plan till the last moment. This happens because of their faulty past experiences. This aspect can be overcome by taking every step with utmost caution and slowly. Book the tickets before hand and also start packing at least a week before you fly for your vacation.
Anxiety attacks often call for panic attacks leading to further problems. Meditation is one very useful and practical way to keep your mind soul calm. If you search on the internet, you'll find a variety of meditation techniques specifically made for people who face travel anxiety. You also can take help from them and fight your fear of traveling.
There are chances that your prior experiences were bad because you had less or no information about the destination you planned a trip to. This time, spend quality time looking yup the travel guides especially made for those destinations and be prepped with everything possible. Whether it is the map of the place or the climatic conditions, have the knowledge of every bit of it.
-->
With these preventive measures, you'll surely be able to work on your stress level and find traveling quite exciting.