Christmas maybe a really big thing around the world and New Zealand is no exception to it, however being located in the Southern Hemisphere with the summer heat boiling up places, it is really different for how Christmas is celebrated here.
The city of sails Auckland, the biggest city in New Zealand makes it really festive and grand for how Christmas celebration hits up the city. The Christmas fever is on weeks before Christmas arrives and here are some recaps from Christmas 2016 in Auckland:
1. The Gigantic Santa at Farmers on Queen Street was one Instagram-able object heating up the Christmas fever in the city.
Source: Instagram @nischalgurung

2. Not to forget the huge Lego Christmas tree and Santa with a surf boat at Aoteo square which became a major attraction
Source: Instagram @nischalgurung
3. Even shopping malls became little Christmas paradises like you can see from the picture below from Sylvia park.
Source: Instagram @nischalgurung

4. Everyone remembered walking past Smith and Caughey and drooling over the window display of Christmas decorations.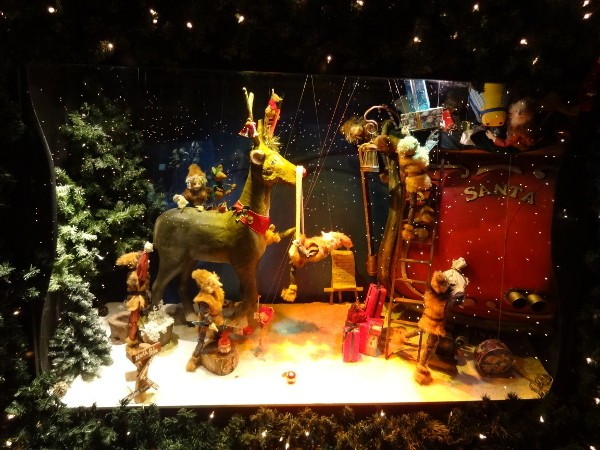 5. Not to forget the Christmas beach parties at your workplace and with your friends.
6. And with the heat adding up in the summery Christmas in Auckland, Miann's Reindeer Gelato was a treat to beat the heat.
We HEART you Auckland! Merry Christmas!
Source: Instagram @nischalgurung
Do check my vlog on Christmas fever in Auckland city where I walk across Queen street and Viaduct harbour exploring the Christmas hype in Auckland.
If you enjoyed reading it, Please hit the Like button. Would be really appreciated.