So you're thinking about going for a date with someone who is a blogger or dating a blogger? A good idea? oh yes, it is. Why is it a good idea to date a blogger? Well, let me give you 11 reasons why you should date a blogger:
1. Bloggers are good with communicating and expressing themselves. A relationship needs proper communication and a blogger does it best so one good reason why you should go ahead and date a blogger.
2. Bloggers live an exciting life. Blogging goes hand in hand with great life experiences, whether you're a travel blogger traveling places or a food blogger, trying out food from various restaurants, cafes and food joints. Dating a blogger means you would have a good chance being a part of that awesome experience and who wouldn't want an exciting, adventurous and fun things happening in life while you're dating.
3. Bloggers are quite confident with themselves and what they believe. They would have a variety of knowledge from reading and life experiences and would take part in various events which would including raising their voice on the blog or a social platform. Confidence is always sexy and dating a blogger would be a total catch this way.
4. You don't have to plan or pay for amazing dates. Bloggers get invitations from social events, restaurants and parties frequently. Plus, those big restaurant which would drill a hole in your pocket, would invite you for a free dinner or at least give a discounted price. Additionally, places like that always give extra care and priorities to bloggers so going out for a date would mean double the amazing experience.
5. Do you like free gifts? Well, bloggers get a lot of free gifts. Ask a successful blogger friend, how much brands and companies send them their products for free trial. So if you're dating a blogger, it is highly possible that you get to keep some of those free gifts as well, unless that blogger is really stingy.
6. Bloggers are very expressive about their feelings and life. So knowing your blogger date wouldn't be such a problem nor would you question yourself if your date is a secret agent or a serial killer. A blogger's life is an open book. Well an open blog actually.
7. Bloggers do have excellent photography skills or at least know someone who can take wonderful pictures. So dating a blogger would mean, you get to capture all great memories into amazing photographs to cherish for the future.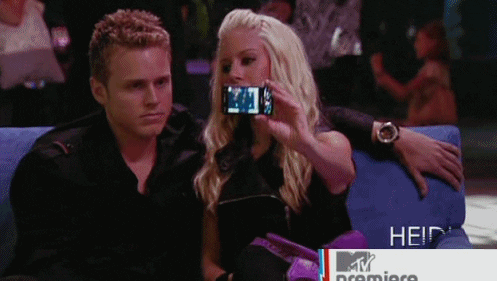 8. Being with someone who makes you a better person is just so awesome. Dating a blogger would mean you, getting to try out new things, experiences and learn so many new skills. You would essentially grow and broaden your horizon of life, dating a blogger, which is totally awesome.
9. You'll never run out of conversations. A blogger is well versed with the latest news, current affairs and always trying to catch up with things and gain more knowledge. So having a conversation with your blogger date would be, never running out of topics to talk.
10. Bloggers have a good sense of humor. Successful bloggers always use humor in their blogs and know how to make someone laugh. So for a date, someone who can make you laugh and have a good sense of humor is important, right?
11. If your blogger date has someone else then you'll just know. Why? Because a blogger would not resist blogging about it.

If you enjoyed reading it, Please hit the Like button. Would be really appreciated.