In the middle of shifting into your new apartment, you'll have many things going on in your mind related to shifting your new home to an apartment, and you would have listed your to-do list for the packing for your apartment. It is not the case to worry about if you start packing your things pretty earlier before you move. But, it will become a problem if you don't start it early. Given below are some of the tips to help you prepare for your move.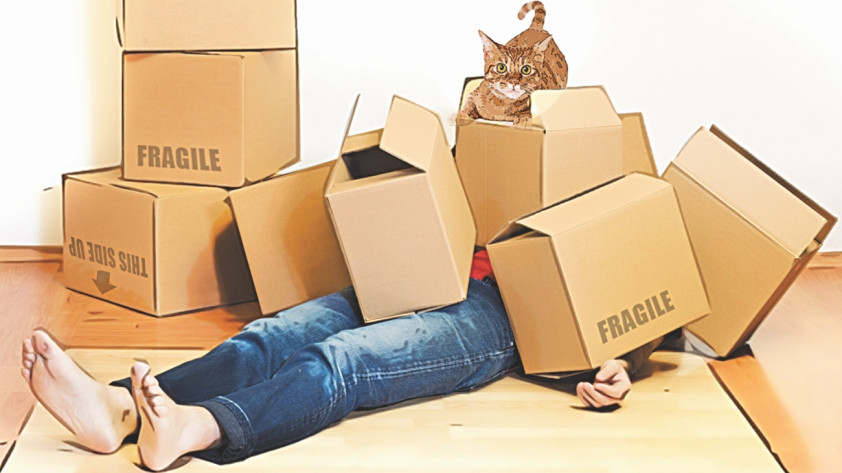 1. Keep the stock of empty boxes ready
The first and foremost thing that you must do is to stock up the boxes of different sizes at your home for packing up of your belongings. These boxes can be made up of cardboards or plastic ones. This will only help you starting your packing earlier before you move into your new apartment. As a matter of suggestion, one can pile up the desired boxes from about three to four weeks before you move into your new apartments. There is also no issue as to from where you will be getting the boxes. You can simply take as many boxes from different grocery stores of you area, as they would be throwing them out if not in use. You can ask your family and friends too for the unused boxes they are having.
2. Don't forget to collect other packing materials
While the boxes areessentialfor packing your stuff for the move, don't forget to collect other useful packing equipments that'll make the whole thing easier for you and your shifting into your new apartment. Items like Bubble wrap, plastic peanuts, foam, newspaper and old magazines are wonderful when you are packing up the delicate items of your home. Packing tapes like the duct tape for taping up the boxes once they're full, scissors, garment bags formoving theironed clothes etc are also items of necessity. If you are still unsure about items which you will need before you move, you can take the help and opinion of your friends who have shifted recently about the items they found useful during their move.
3. Kick start yourpacking as early as possible
Don't take the packing for granted that you think to start your packing three to four days before you move as it can be stressful for you. If you are a working person, make sure to start your packing at least three weeks before you move. Make sure to pack your stuff daily at least for one hour until you move into your new apartment. Start your packing with items that are not currently in use or you will not be using them in near future. Like, you can pack your woolens and boots if you are moving into your new apartment in the summer and vice versa.
4. Make sure to pack alike items together
Apart from packing your items room wise, also try to pack items of similar nature together in one box, as they are likely to go into the same place of your new apartment. As for an example, if you are packing up your living room, pack all clothes in the same box. If you are packing up your bathroom, pack all toiletries like soaps, shampoos, cleansers, cleaners and other similar items together in one box. This will not only help you in keeping your things in an organized fashion but it will also make it easy for you at the time when the things are being unpacked at your new apartment.
5. Mark your boxes carefully
When you start packing your belongings, make sure that every box that is being packed is properly organized. Every box must be labeled with different labels from different rooms. Labeling your boxes will help your movers in keeping the right box at the right place of your new apartment. It will also be easier for you in arranging your items in new apartment. You can also label your boxes for the fragile items so that the movers or the friends who are helping you move into your apartment get to know to be extra careful while carrying the fragile items.
6. Place heavy weight items below light weight items
If you wish to safeguard your items make sure that while loading the truck, all heavy weight items are kept below the light weight items. Also be selective while selecting the boxes. Always keep small size boxes for heavier items while the large boxes must be used for packing up your light weight items.
Don't forget to pad up your delicate items with papers, or clothes like towels and bed sheets. This will help in safeguarding the delicate items from any kind of breakage.
Following these tips, you can shift your home easily in to any apartment.
If you liked this post or the post was helpful, please click on the LIKE button. Would really be appreciated