As awesome it could be to live in such a beautiful and magical country of New Zealand, it could as well be really funny living in NZ, coming across all such hilarious stuff in this country. Here are reasons why it is really funny to live in New Zealand.
1. Because we have road signs like this, yeah a skiing kiwi.
2. And like this. Yes we respect penguins.
3. We also have places with names like this, Hooker Valley it is.
4, When you're stuck in traffic it New Zealand, it is all about the sheep.\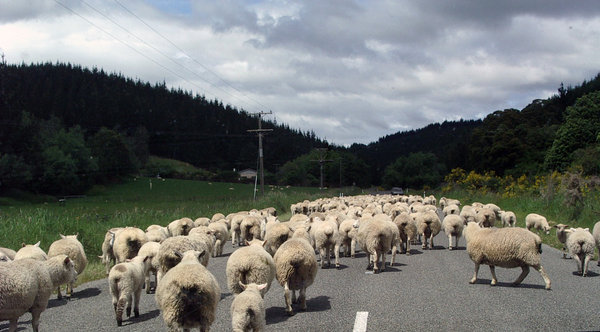 5. Some names of some places are just too long and how to actually pronounce it?
6. Sports in New Zealand is EPIC
7. We definitely respect our heritage.
8. And rules should be followed really strictly.
9. Everyone in NZ follows instructions.
10. And this isn't tolerated at all.
11. Well, peeing can be a little awkward though.
12. And always think big, even if it's about your rubber duck.
13. And Superman ofcourse.
14. Yes, Kiwi as well. Actually Santa Kiwi.
15. Adventure sports in New Zealand can go over the limit.
16. Apparently only for adults.
17. Kiwi's have their own sense of humor obviously.
18. Shopping at CountDown? Amazing deals.
19. Never argue, Australia or New Zealand because
20. People always want to be safe.
21. New Zealand doesn't have states.
22. That's how you catch a fish in NZ.
23. And it could be mysterious.
24. Well, they've got solution for everything.
Credit: Adnan Malik
25. And at the end of the day, New Zealand ROCKS!
If you liked this post or the post was helpful, please click on the LIKE button. Would really be appreciated