Yes, Beyonce is hot and sexy and is the queen diva. Her voice is super fierce and an inspirational person representing the black community in America. Just for fun sake, here is the collection of pictures of Beyonce Knowles like you've never seen her before. Yes, there pictures of Beyonce is weird, funny and a little crazy so check them out.

1. When Miss Beyonce Knowles gives an unflattering expression.
2. Then she becomes Beyonc

é, the heavy weight champion at the Olympics.
3. So after the accomplishment from the Olympics, she becomes the fierce diva again with Beyonce in full diva form with her face turning a little weird like this.
4. Then with this fame, she lands herself in the cover of FLAUNT Magazine and Beyonce looks weirdly glamourously deglamourous.
5, But after Beyonce sees herself in the cover of the magazine, her expression goes like this.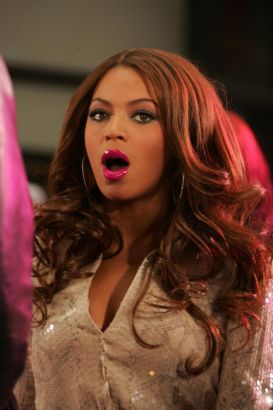 6, So it is time for a change and a new change in Beyonce and her hairstyle and then she looks like this
7. For a better view, she gives her the Diva Beyonce pose
8. But that didn't work well to grab good attention so she showed a little skin and she looked totally crazy with her weird breast.
9. And if you think that was weird than take a look at Beyonce in the picture below to see weirder
10. At the end, nothing worked for Beyonce and she went totally crazy and insane and weirest.