Great public transport, So many beautiful monuments, Amazing history and one of the cheapest city to live in the world. Kolkata is a place you should probably visit right now.

1. Kolkata has numerous beautiful monuments.


2. There is amazing public transport in Kolkata. You can find transports like taxis, buses, trains, local trains, metro trains, trams, rickshaws, autos, ferries, hand pulled rickshaws. A Lot!

3. The place has a very rich history. The place has so many historical features and was once even the capital of India.
Kolkata served as a very important trade port during the British Rule.

4. Kolkata has various world famous architectural structures like Howrah Bridge.
An architectural marvel.
5. Kolkata is home to world famous personalities like Rabindra Nath Tagore,Mother Teresa, Satyendra Nath Bose, C.V. Raman, Lakshmi Mittal, Subhas Chandra Bose, Amartya Sen, Swami Vivekananda,etc.
Mother Teresa in Kolkata

6. You will find a lot of beautiful and historical temples around the city of joy.
Centuries old, Dakshineswar kali temple in Kolkata

7. Durga Puja is Kolkata is amazingly interesting. During this time, you see the whole city transforming itself into those amazing beautiful pandals, the celebrations, the cultural treats and so much beauty being around.
Durga Pujo in Kolkata.
Durja Pujo Pandal. , amazing right?

8. There are so many places to shop whether be it local markets, malls or street markets.
South City Mall, Kolkata.

9. The food here is absolutely delicious. The local Bengali delicacies, the popular fish dishes, everything here is a paradise for a foodie.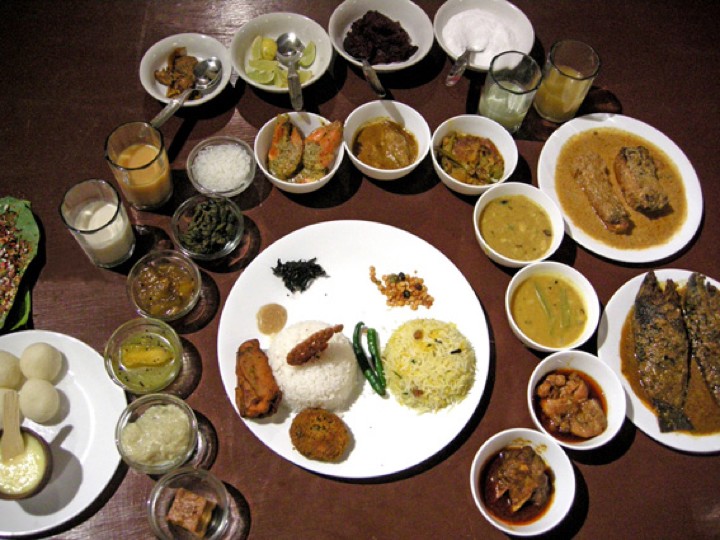 Bengali food in Kolkata.
10. The city of Kolkata is very cheap compared to any other city in India. It has also been rated amongst the top 20 Cheapest city to visit and live in.

11. Victoria Memorial, one of the wonders in India is located in Kolkata, which reflects the beauty, grace and marvel of the city.
Victoria Memorial in Kolkata. This wonder will make you wonder,yeah?

12. Christmas is so much interesting at Kolkata. Despite of having a majority of Hindu population, the whole city comes up for Christmas shopping and celebration with each and every road decorated with Christmas decorations and beautiful churches being lighted up. Kolkata is indeed one of the most festive city where every event is a celebration.
Christmas decors in the streets of Kolkata.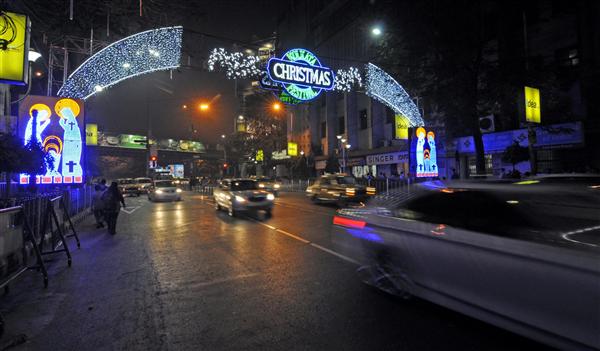 Park street in Kolkata on Christmas eve.

13. And yes the very popular mishti doi, rosgulla and other amazing Bengali sweets are also ethnic to Kolkata.
I bet these will melt your heart, mind, palate and mouth.

14. There is music, art and culture everywhere in the city.
On the streets of Kolkata.

15. There is various good hotels, restaurants and clubs in and around the city. India's first five star hotel, Oberoi Grand is also located in Kolkata.
The historical hotel Oberoi Grand in Kolkata.

16. India's largest museum is also located in Kolkata.
Museum in Kolkata.

17. You see anything and everything beautiful in the city.
beautiful.
Magnificient.

18. And at the end of the day, you will always find a smiling and hospitable face welcoming you to the city.