The world of internet is full of contents that are unmonitored and unproved theories. In such an atmosphere, its common for news to come up which are basically fake and a hoax and then for that to get viral.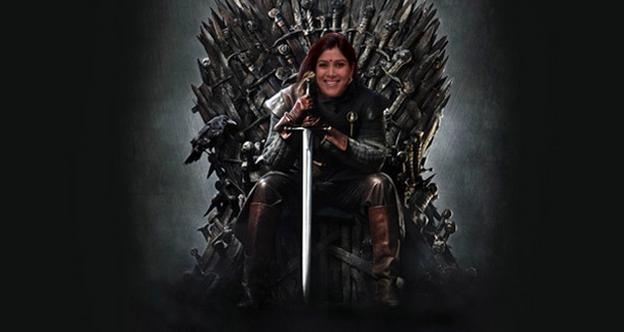 And then there was one story that wasn't checked and everyone was talking about it. Last week, A Pakistani website reported that SONY Entertainment Television would be coming up with the Indian version of the HBO series, 'Game of Thrones.'
As this was reported, it created a buzz in the world wide web with bloggers and social media users expanding the story. It was also reported that the Hindi serial actress, Saakshi Tanwar would be playing the role of Daenerys Targaryen from Game of Thrones. Saakshi Tanwar is well known for her roles as an ideal Indian housewife such as for her roles in serials like 'Kahaani Ghar Ghar kii' and 'Badey Acchey Lagte Hain' and then her role as the Mother of Dragons did shock people.
And then came everyone shouting this news out loud in social media, blogging, tweeting, etc. It also gave rise to really funny photographs and memes.
Well, Sony Entertainment Television announced that this news was just a hoax and the story is false. There is a show starring Saakshi Tanwar based on the 1800s coming up but the imitation of the Indian Game of Thrones was announced to be a hoax and not true at all.
So, all those die hard fans of Game of Thrones, RELAX! Be calm because its just a hoax and you won't be seeing Saakshi Tanwar as the Khalesi.