No public transport, No beautiful monuments, No history, Very expensive. Kolkata is a place you should never visit.

1. Kolkata has no beautiful monuments.

Raj Bhawan, Kolkata and not at all beautiful right?
2. There is no public transport in Kolkata. You cannot find transports like taxis, buses, trains, local trains, metro trains, trams, rickshaws, autos, ferries, etc. Nothing!
One of the heritage of Kolkata, the only tram network in India. Not worth?
Hand-pulled rickshaw, only found in Kolkata. So?

3. The place has no history. The place has no historical features and it has been there since the British rule.
Kolkata, the former capital of India and the most important port city during the British rule. Yes, no history.

4. The place doesn't have world famous architectural structures like Howrah Bridge.
That's not an architectural marvel.
Howrah Bridge and Not in Kolkata and Not Beautiful?
5. Kolkata is not a home to world famous personalities like Rabindra Nath Tagore,Mother Teresa, Satyendra Nath Bose, C.V. Raman, Lakshmi Mittal, Subhas Chandra Bose, Amartya Sen, Swami Vivekananda,etc.
Mother Teresa and Kolkata. Does that ring a bell?

6. You won't find any beautiful and historical temples.
Centuries old, Dakshineswar kali temple in Kolkata, not beautiful, auh?

7. Durga Puja is Kolkata isn't interesting. What is so interesting about the whole city transforming itself into those amazing beautiful pandals, the celebrations, the cultural treats and so much beauty being around.
Durga Pujo in Kolkata.
Duja Pujo Pandal. Not interesting, yeah?

8. There is no place to shop. No local markets, no malls, nothing.
South City Mall, Kolkata. No place to shop!

9. The food here is not at all delicious. The local Bengali delicacies, the popular fish dishes, nothing is delicious and no one comes here to try those food and die for it.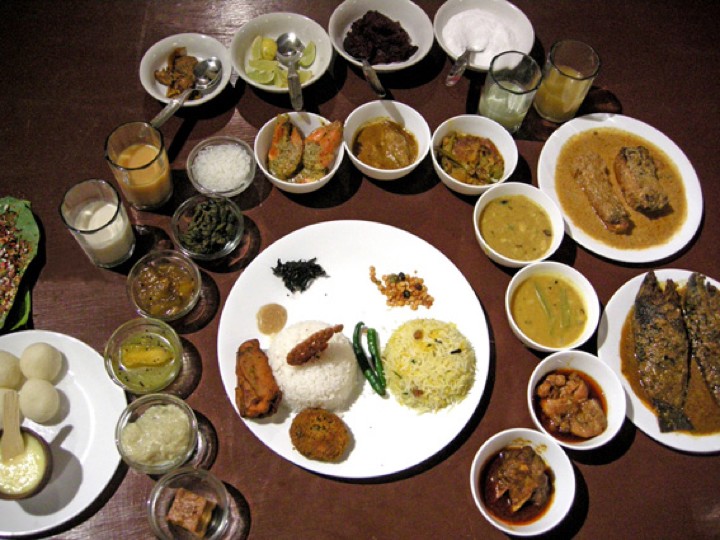 Bengali food in Kolkata. So it doesn't look appetizing or delicious. Wait a second, did your mouth just melt?
10. The city of Kolkata is very expensive than any other city in India. It has also been rated amongst the top 20 Cheapest city to visit and live in. Ok so that makes it expensive?

11. Victorial Memorial, one of the wonders in India is also not located in Kolkata.
Victoria Memorial in Kolkata. This wonder will make you wonder,yeah?

12. Christmas isn't interesting at Kolkata. Despite of having a majority of Hindu population, the whole city comes up for Christmas shopping and celebration with each and every road decorated with Christmas decorations and beautiful churches being lighted up. And whats so great about that right?
Christmas decors in the streets of Kolkata.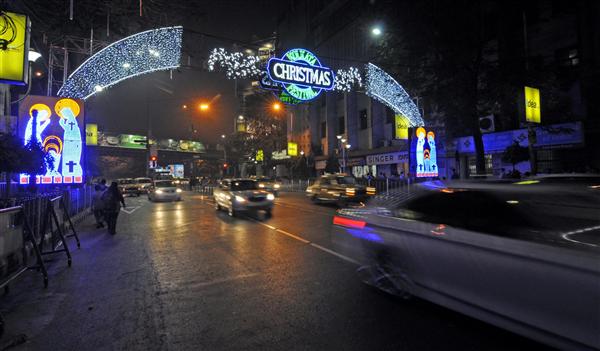 Park street in Kolkata on Christmas eve.

13. And yes the very popular mishti doi, rosgulla and other amazing sweets are also not available and ethnic to Kolkata.
I bet these will melt your heart, mind, palette and mouth.

14. There is no music, art and culture in the city.
On the streets of Kolkata. NO ART ???

15. There is no good hotels, restaurants and clubs in the city. India's first five star hotel, Oberoi Grand is also not located in Kolkata.
Yes and no hotels. Not even this historical hotel Oberoi Grand in Kolkata.

16. India's largest museum is also not in Kolkata.
This is not a museum in Kolkata right? Maybe try to expand your knowledge and rethink.

17. You cannot see anything beautiful in the city.
Nothing beautiful.
This isn't beautiful.

18. You can't find a smiling and hospitable face in the city.
No one is smiling.
If you still don't get what I mean in this article, just wait a second, cut the negativity in your mind, smile, read between the lines and read again. I hope you certainly get it. Thanks!